TUPOLEV
Public Joint Stock Company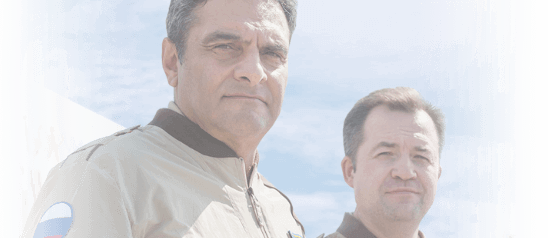 About the company
Tupolev is the leading Russian company for design, manufacture and post-sale support of missile carrier bombers and special purpose aircraft. It is the head enterprise of the strategic and long-range aviation division of the United Aircraft Corporation (UAC).
Our mission
Tupolev PJSC is a team of thousands of professionals who are united by a common mission,ideas, business values and ethical principles.Our mission is to develop, manufacture and provide after-sale support for military, special and civil aircraft with priority needs of government customers, as well as achieve leading positions in the aircraft industry.
Our values
T
Traditions. We are aware and proud of the great history of our company. Tupolev Design Bureau established a second-to-none design school and gained quite an experience in engineering, scientific research and production. Our common goal is to be worthy of this heritage.
U
Unity. We have a united team that maintains the climate of confidence and good faith.
P
Professionalism. Each of us strives to develop our expertise and skills, improve our work methods and approaches, and perform our assigned tasks with high quality. Only the personal growth of each of us will enable to efficiently develop the enterprise as a whole.
O
Obligation. We comply with general practices, laws and regulations of the Russian Federation, as well as Tupolev in-house policies and procedures. Each of us is responsible before our colleagues and company for results and quality of the work performed, as well as for any mistakes made.
L
Leadership. We take responsibility for decision-making and results, we show and encourage initiative. Executives of all levels strive to set an example for their subordinates.
E
Esteem. We respect each other's rights and freedoms, we esteem the professional experience of our colleagues, and we appreciate different opinions and points of view.
V
Vision. We share a common goal and we believe in what we do in our professional life.
History
Tupolev PJSC carries on traditions of the enterprise founded in 1922 by Andrey N. Tupolev, the greatest Russian aircraft designer and organizer of the domestic aviation industry.
About 280 world records for flight range and load-lifting capacity were set on Tupolev airplanes.
Distance, km
0
1000
2000
3000
4000
5000
6000
7000
8000
9000
300
models and modifications of aircraft
Developed by the experimental design Bureau A.N. Tupolev
18 000
Tu-branded aircraft
Built since 1923, about 1000 of them delivered to 20 countries
Tupolev Experimental Design Bureau developed about 300 models and modifications of aircraft, about 90 of which were implemented in prototypes and more than 40 were mass produced. Since 1923, more than 18,000 Tu-branded aircraft have been built; about 1,000 of them have been delivered to 20 countries of the world.
History in detail
1988
Tu-155, a prototype based on Тu-154B aircraft, which run on alternative fuels (liquid hydrogen, later – liquefied natural gas) was created.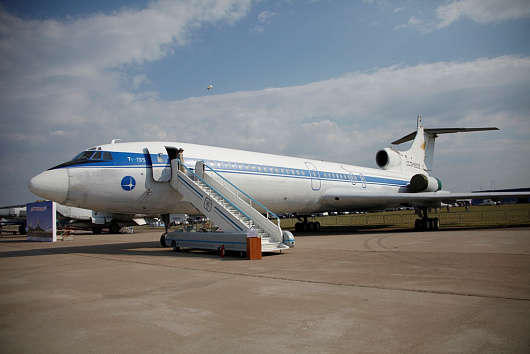 1989
Tu-204, a medium-haul narrow-body passenger aircraft, which was developed to replace Tu-154 on airlines, was built.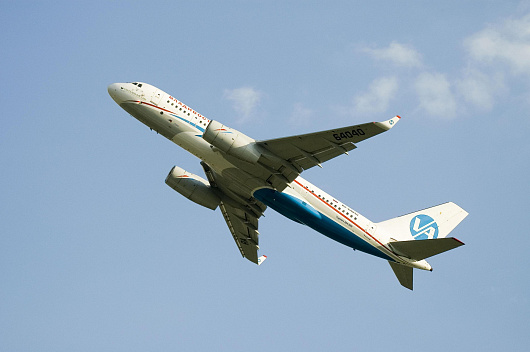 1996
The first Tu-214 aircraft (a Tu-204 modification) was built.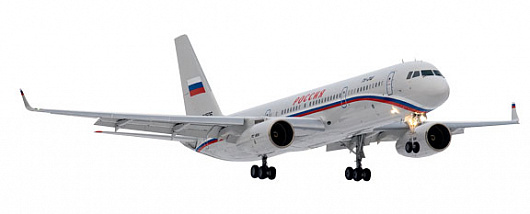 2017
The manufacture of Tu-160 strategic missile carrier was renewed as part of the large- scale modernization program for strategic and long-range aircraft systems; the first aircraft was built.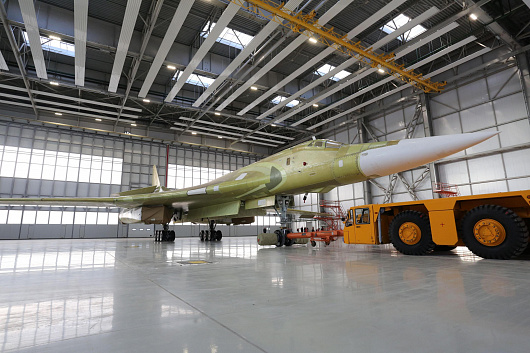 2018
Тu-22М3М, the first completely modernized long-range missile carrier bomber, was created.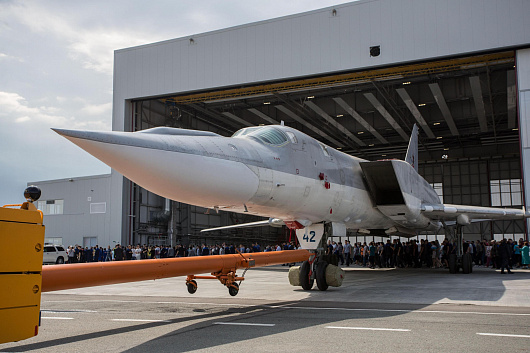 1922
Aviation Experimental Design Bureau of Andrey N. Tupolev was established.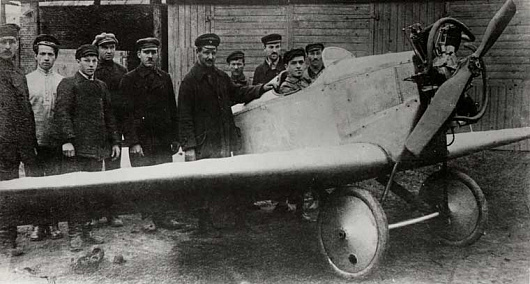 1923
ANT-1, a mixed-design sport cantilever monoplane, was built.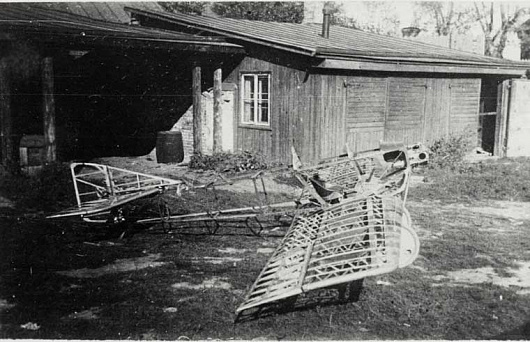 1924
ANT-2, the first domestic all-metal aircraft, was built.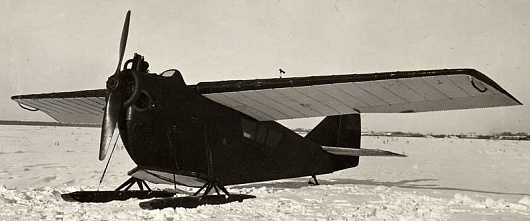 1925
ANT-4, a twin-engined bomber, was built.
ANT-3 (R-3), a two-seater reconnaissance airplane, was built.
1929
three-engined ANT-9, the first passenger aircraft by Tupolev, was built.

1930
ANT-6 (TB-3) heavy bomber, the world's first mass strategic four-engined aircraft, was created. In total, 818 such aircraft were built from 1932 to 1937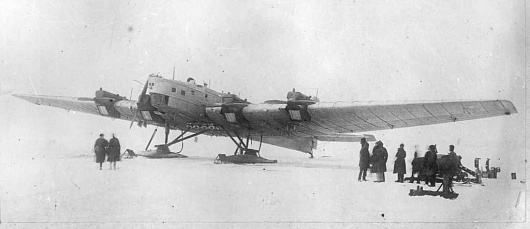 1931
ANT-8 (MDR-2) sea long-range reconnaissance airplane, the first domestic all-metal seaplane – flying boat, was created.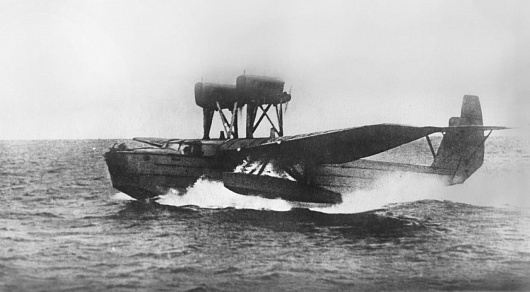 1933
ANT-25 (RD), an all-metal cantilever single-engined low-winged aircraft with a high aspect wing, was built. ANT-25 performed a number of record flights including famous flights of Valery Chkalov's and Michael Gromov's crews across the North Pole to America.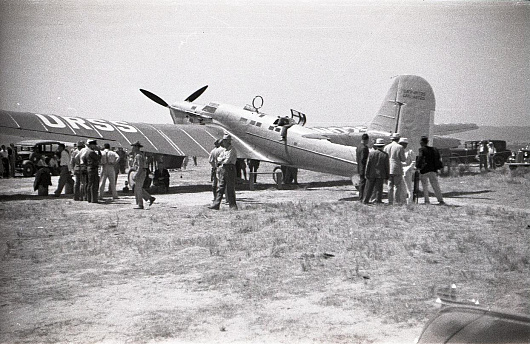 1934
ANT-20 "Maxim Gorky", a Soviet propaganda passenger eight-engined aircraft, the largest landplane of its time, was created.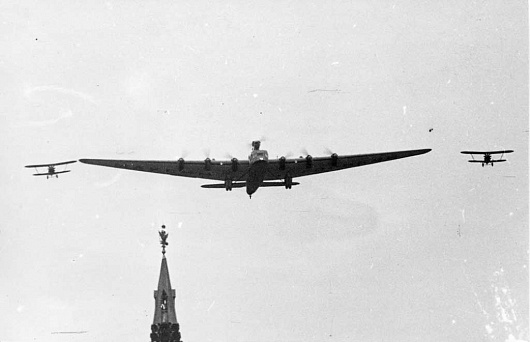 1941
Tu-2, a twin-engined high-speed frontline bomber, one of the best frontline bombers of the Second World War, was built.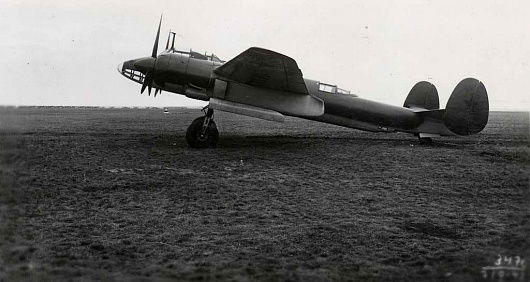 1947
Tu-4 third generation piston heavy bomber, a geometric copy and equivalent of B-29 bomber of the US Air Force, was built.
Tu-12, the country's first frontline bomber equipped with a turbojet engine, was created.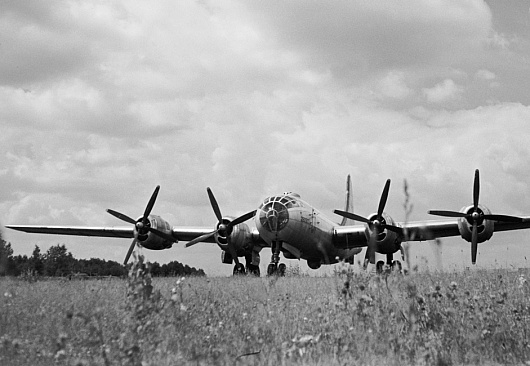 1952
Tu-16 all-purpose heavy twin-engined jet, which became the first Soviet mass-produced heavy aircraft capable of carrying nuclear weapons over long distances, was built.
Tu-95, an extremely long-range bomber, was created.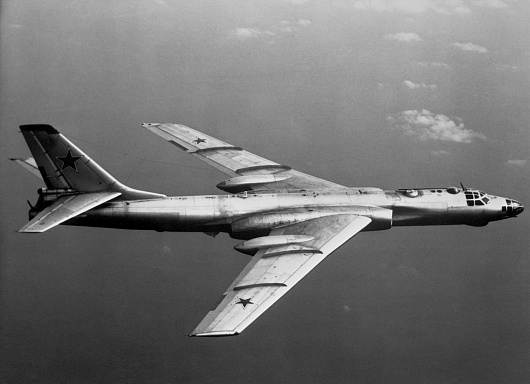 1955
Tu-104, the world's first passenger jet, which introduced the era of successful regular operation of passenger jet aircraft, was built.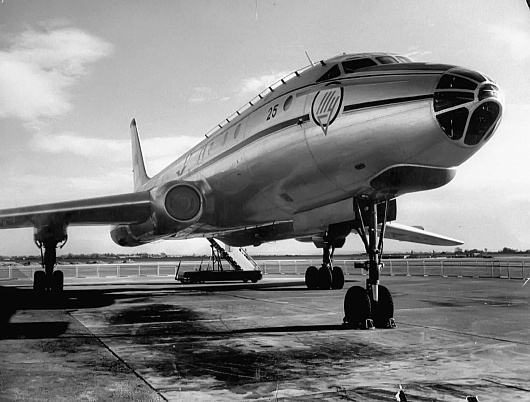 1957
Tu-114, a long-haul passenger airplane based on Tu-95 bomber, was built.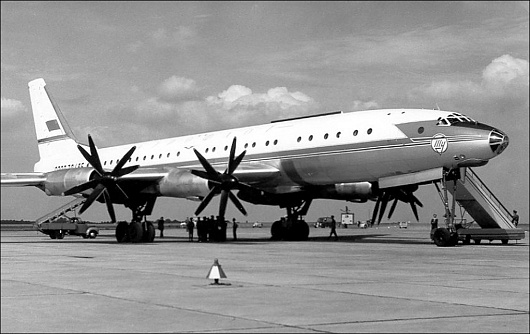 1958
Tu-22, a long-range heavy supersonic aircraft, was created.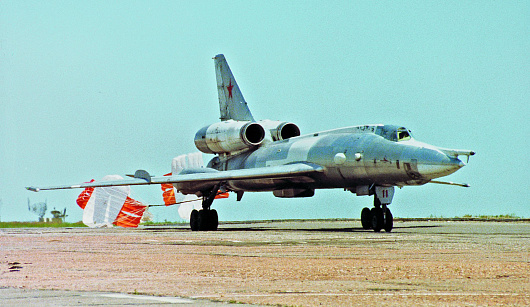 1960
Tu-124, one of the world's first passenger aircraft with dual-flow turbojet engines, was built.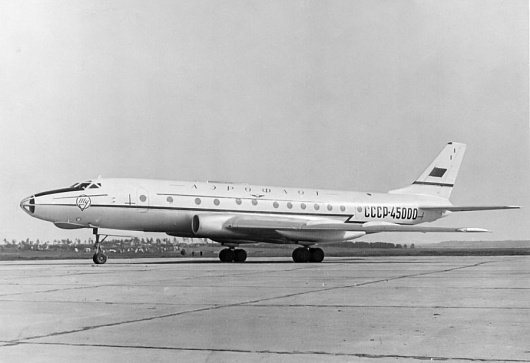 1963
Tu-134, a short-haul passenger airplane for short- and medium-range operations, one of the most mass-produced domestic passenger aircraft, was created.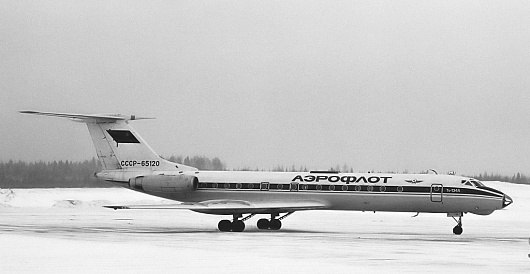 1964
Tu-123 "Yastreb", a long-range supersonic unmanned reconnaissance aircraft, the first unmanned reconnaissance system developed by Tupolev Experimental Design Bureau, was adopted into service.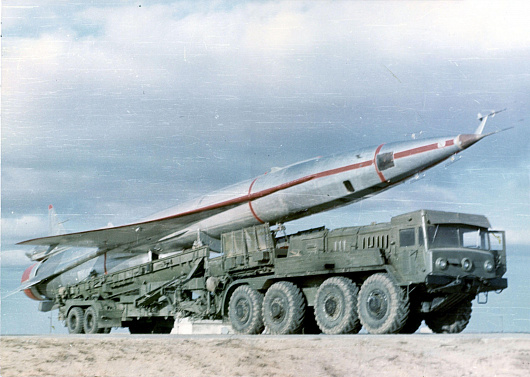 1968
Tu-144, the world's first supersonic passenger aircraft, was created.
Tu-154, a three-engined passenger jet for medium-range operations, which was designed to carry 152 - 180 passengers, was built. It the most mass-produced domestic passenger jet.
Tu-142, a long-range anti-submarine defense aircraft, was created.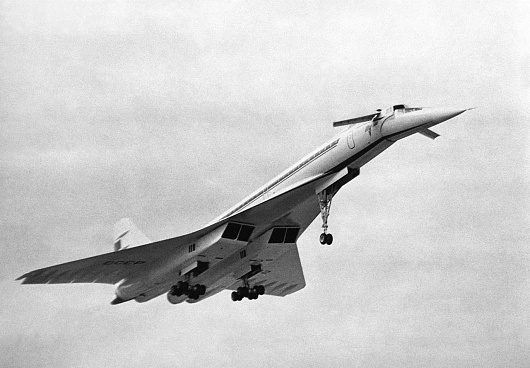 1973
Tu-22M2 (a Tu-22 modification) production aircraft was built.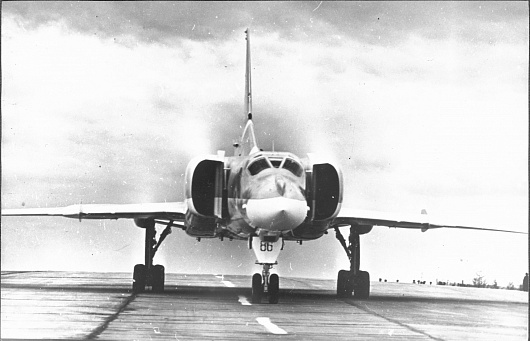 1977
The first aircraft in further Тu-22М3 modification was built.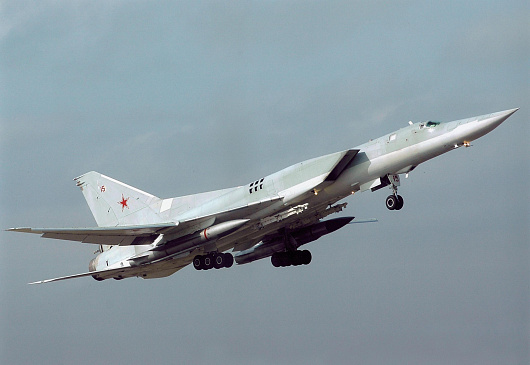 1979
Тu-95МС carrier aircraft, a long-range cruise-missile carrier, was built.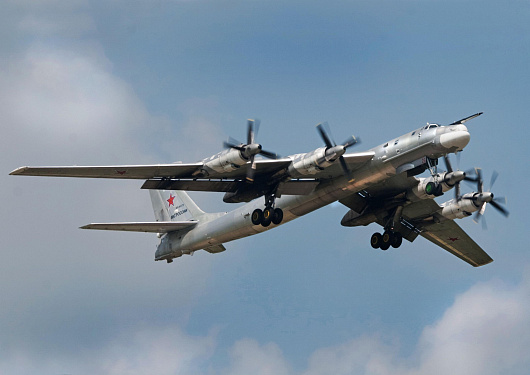 1981
Tu-160, the world's most powerful strike aircraft, was created.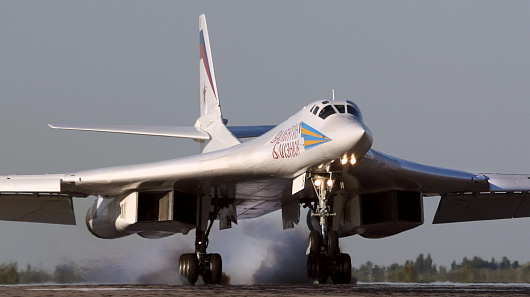 1988
1989
1996
2017
2018
1922
1923
1924
1925
1929
1930
1931
1933
1934
1941
1947
1952
1955
1957
1958
1960
1963
1964
1968
1973
1977
1979
1981