Tupolev museum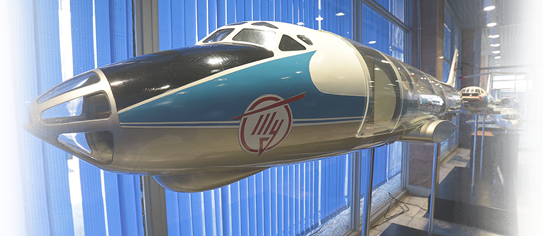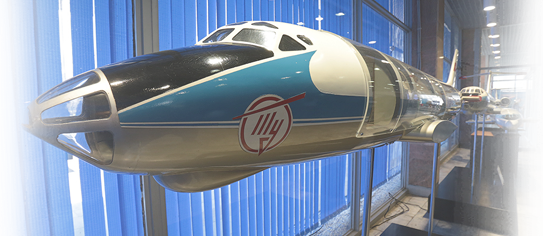 Tupolev museum was founded in the 1970s; Andrey Tupolev personally took part in the establishment of the museum. In 1972, the museum that displays the history of the country's oldest aviation enterprise became an affiliate of the Nikolay Zhukovskiy Scientific and Memorial Museum and gained a national status. In the late 1990s, the Experimental Design Bureau management made a decision to suspend the museum activity.
In 2008, surviving items and artefacts were rearranged to form a restored exhibition. Currently, the museum is located at the premises of the Tupolev main building in Moscow at 17, Academician Tupolev Embankment.
The museum is open to the public from 9:00 a.m. to 4:00 p.m., Monday to Friday. The museum can be accessed through the central entrance of Tupolev PJSC.
The maximum allowed number of the guided tour participants is 10-12. The access and guided tours are free.
For those who want to visit the museum, please phone in advance to the museum director Vladimir Rigmant at
+7 (903) 762-68-17
.
Take a virtual tour of the museum

Exhibits
The exhibition in the first museum hall is dedicated to the Experimental Design Bureau's history.
The hall accommodates more than 100 models of flying vehicles of various types that have been designed and developed since the 1920s till present. One can also see some elements of weapons and equipment that were installed on the Tupolev airplanes.
The exhibition in the second museum hall is dedicated to the company founder's memory.
The hall accommodates authentic furniture and memorabilia from Andrey Tupolev's office, lounge and conference room. There are personal items belonged to the outstanding aircraft designer: uniforms of Lieutenant General and Colonel General, a jacket with replicas of Hero of Socialist Labor Stars and laureate badges. There is a radio phonograph, which was brought by Andrey N. Tupolev in the 1930s from his working trip to the U.S., with a video set mounted on its shell. The set is used to demonstrate videos about the designer and Experimental Design Bureau history.